Name:
Dray San
Alias:
Shark Fin
Age:
20
Class:
Ranger
Sexuality:
Homosexual
Race:
Zora
Kingdom:
Land of labrynna- Zora seas
Special features:
Blue pale skin, razor teeth, gills below the eyes apprearing as three slits, huge muscular frame.
Personality:
Adventure:
"Perhaps, if I knew what the world entails, I would know what to do with it....".
Adventures aren't complete until they are completed. Dray is a man of adventure no matter how small it is. He does not regard adventure as travelling round the vast world or battling every beast that the world haboured. He cosidered adventure as each experience he gained each day. Every day, the sun rises up, every evening, the sun set. If it was to look at the sun all day and watch it's very setting moment, then dray would consider that as an adventure. Back to what the word adventure truly meant. If he had lost courage and confidence a few years back, then he would not be proud to stand on the front lines of zora kingdom today. Where his friends dared not go or what his comarades dared not do for their lack of confidence, dray was always the one found there. Not because he was there for show but because he was confident. He had this burning passion for adventure. He hardly refused any missions regardless of whether they took him away from his comfort zone or not. He believed that warriors were not meant to have comfort zone. On whatever day, they could be called upon and sent far away from the zora seas for whatever purpose. So, he wondered what would become of warriors that had gotten too comfortable with the waters of the zora sea. For this reason, he had pursued adventures all through the great nations before reporting back to his kingdom. A day without extreme adventure was a day he did not wake up from sleep because even in his sleep, he had the slightest form of adventure which manifested through his dream.
Knowledge:
"Is any knowledge ever lost.."..
Out of his numerous books he read.... "Knowledge is a familiarity, awareness or understanding of someone or something, such as facts, information, descriptions, or skills, which is acquired through experience or education by perceiving, discovering, or learning. Knowledge can refer to a theoretical or practical understanding of a subject. It can be implicit as with practical skill or expertise or explicit as with the theoretical understanding of a subject; it can be more or less formal or systematic.
Not only did he put what he learnt into use but he also taught it to those who needed it not those who wanted it.His wisdom came before his pride, before his name and before his post. He had found great likings to proverbs. This form of talking had always earned him victory in battle even before he lifted a finger.
Reaction:
"Nothing is so strong as gentleness. Nothing is so gentle as true strength......."
One of the many qualities that earned him the nick of the shark fin. He was not just the shark fin in name. He was it in action. He did not just fall from the heavens into the zora seas and had the status bestowed upon him. It shows in his every moves that he was a true warrior. He shows immense courage and even patience while facing the enemy. Regardless of their numbers, he treats them as if they were one giving himself twice the confidence he has.
Even when handling his house matters, dray inputs more than enough efforts. His commitment to the kingdom is unbelievable. Even if anything would cause him to deviate, he would quickly retrace his steps before any one could pin it to him.
Even with all these charming qualities, the gentility of the lion is not the stupidity of the tiger.
Whoever takes his love, his affection, his patience and his understanding for granted would face the consequences. In battle, he loved it being conversational. Fights not only occured through the exhange of fist or the release of his weapon but even through the speaking and hearing of words. He could be soft yet hard. He could be slow yet fast. He could be good yet bad and he could be merciful yet unforgiving. His anger met no bounds because it would take him a while before he could feel rage. He had learnt to tolerate things but every living thing including himself had tolerance levels and if this level was exceeded, what he would do was uncertain..
Likes:
Adventure
Spars
Swimming
Brain games
Solitude
Dislikes:
Boredom
Noise
Heat
Rudeness
Motivations:
Truth:
. "To bask in light is why I was born..to enforce what is right is what am meant to do....to uphold my truth is my reason for existence...."
Dray belives in what he thinks is right. Like the saying explains. He upholds his own truth meaning not every single word from anybody therefore making him a very difficult person to convince.
Excellence:
"Till I die, I'll strike to exceed my limit that is........ if I find my limit.."
All day, all night, dray works on himself. Developing himself both physically, mentally, spiritually, socially and whatever aspects of life that involves him. Amongst his other zoras, he strives to become the best and hone his skills mostly in private so as to hide his trump crad but even still, without having a real spar, he cannot determine his true ability so he spars with only people that are worth it.
Fears:
Death:
"Only if you are death, then you have a reason to scare me.."
Every person with a life fears death as even life itself is limited. The feeling of dieing and not being able to complete agendas is a very painful feeling. Dray fears death even though he knows that it is inevitable. If death would come, he hoped it would be after he had completed almost what he had on his list, when he had lived his life to the fullest and when he had engraved his name in the core of the earth, then death was free to come but even though he knew that death could hardly be made a deal with, he strives to keep himself alive.
Loss:
"if the sea is lost, then what is left of me..."
Another one of dray's fears is the thought of losing the zora seas in war. The sea had been the home to so many zoras and it would forever be but there was a word called "war". It was when two parties faced each other in battle and one party was bound to lose sooner or later. Dray fears that with the current situation of the world, a war is soon to come that would lead the people of zora to war. He hopes they would counquer and the war wouldn't take over.
Height:
6'3"
Weight:
[x] 204lbs.
Eye color:
White and black
Hair color:
Black
Appearance: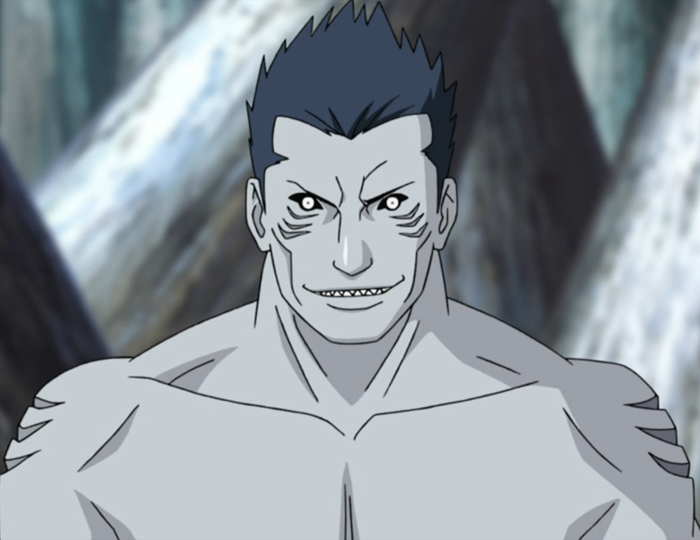 Dray just like other zora descendants possess a blue paled skin. He has beady eyes just like a fish to prevent him from being disturbed by water. He posses three gills below his eyes in form of slits to enable breathing under water. Being mature enough, he possess another set of gills after his first three ribs and beside his neck. This appearance is only visible when he is in a very close humanoid form but when he exposes his true zora features, he appears like the ancient zora in the sense that he possess a tail, long finger nails, webbed feet and hands and a long scale on his back resembling a shark.
History:
. Dray was born into a small family of the zora race that lived deep in the zora seas. After hours of labour,he came through. The moment he was born, the sun began to shine very brightly into the sea and the rain poured down really hard as never before. To everybody present at his birth, they were all very aware that Dray was no ordinary child. He was a child destined for greatness, success, honour and all other great things of life. As he grew older, he gained knowledge, every minute, he was sharp, bright, agile intelligent and more thrifty than the other children his age. He was always deep beneath the water discovering things and having fun with the water animals.
At the age of seven, something drastic happened to Dray. It happened that his family had travelled to land for a short while. As he had developed, he was in the forest studying the creatures that were in the lake when suddenly,he found a fleet of birds flying away from the direction of his village. He knew that something was wrong and ran back as fast as he could. When he got to the main kingdom, everywhere looked silent. Soon, he began seeing dead bodies. He pulled out both of his wooden swords and ran towards his home. He saw a stranger flying out the window but he couldn't stop him. He met both his dead mother and younger sister in the hands of his dieing father. His father called him closer and spoke some last words to him and telling him to go back into the zora seas and to come out only when he was confident enough to protect himself.
Dray heeded his father's words and honed his skills day and night to perfection. He did not sleep too much neither did he eat too much. He even went hungry on days of intense trainings. As he got older, he began going on missions, starting with easy ones that did not pose any threat, then medium rated danger ones after which he got of age and took of more dangerous mission. He was now confident to walk on land even though he felt more safe in the water. He made himself known throughout the zora seas and earned himself a nick name. "The shark fin". Through years of training and meditation, he had learnt to switch between his true zora form and his humanoid form in the sense that he could retract his tail, his finger nails and webs on his hands and feet into his body including the large scale on his back so he could look more humanoid.
As dray got older, he got bigger. As he got bigger, he got stronger. His height was almost intimidating and so was his body structure. He had worked on them so much as how he worked on his abilities. He was a machine in the water. Besides being able to breathe under water, his years of perfecting his swimming styles had finally paid off. Dray was a speedy swimmer. He was not to be faced in water except his opponent too had an advantage. Despite being able to perfectly fight on land, dray still preferred to draw his opponents in the water to render them useless and overpower them.
Finally, dray was confident with himself and for once, he was at peace with his soul.
RP Sample:
.
Dray kept on walking but his legs did not feel like they would give up. They kept moving at steady pace like they had inbuilt mechanical engines that did not need rest. Dray was marvelled at his new found stamina even though he did not remember how or what he was before, he just felt the change somewhere within him. The weather was moderate with the breeze blowing calmly.
Away in the distance, dray heard a different sound. It was the sound of running water. Dray walked swiftly to the corner as he saw the clean body of water. He could well smell that this water was not from the zora seas but still, He crouched and dipped in hands into the water and lifted it to his mouth as he felt the sweet taste of the water. It was like his first time of drinking water. The water had a satisfying taste that made him want to drink it forever. Filling himself and quenching his taste, dray stood up and continued his journey. This time, it felt like the breeze was welcoming him to his home. Like the prodigal son had returned home. Dray remained himself and let his engine legs do all the work..
Finally, dray heard some sounds in the distance. He moved towards the direction of where the sounds were coming from and judging by their appearance, they were humans. He did not act differently. He just kept his head straight and walked past them. People of different nature, different behaviours and appearances. They were like the first humans he had seen. Perhaps, he was truly in the world of stones like the dream he had just had. Dray tried his best to manuever around the crowd of people that faced him but he just seemed to draw everyone's attention though he wondered why. He remembered that back then at the meeting joint, he looked at the mirror and felt that he was different but he could not exactly place his finger on what was missing from him. He was just a black haired muscular young male. His attire was not odd or maybe it was since the cloth covered the lower half of his face but he seemed to like it. The fresh breeze that he had been inhaling before he got here was perfectly clean and impurities free but if he was to judge, that same breeze would have definetly mixed with saliva, sweat and other sorts of fluid from this humans therfore making it unclean so he was still a bit safe and just one bit of safety could prove to be life saving.
As he was being stared at, he did not stop to wonder why as all his thought came as he kept on walking. He did not seem to care why they were looking neither was he ashamed that they were looking. He just kept his head straight and once again, let his mechanical legs take control.
Escaping the crowd of eyes that fixated their gaze upon him, dray walked into another area of astonishment. Unlike the places he had passed where he only saw ordinary stones that were just there shapelessly, these stones he saw where beautifully shaped into houses, shops and other forms of shelter capable of accomodating humans. Truly, this was the land that the humans made with stone. The shelters were beautiful and they almost looked like they were stones if not for their texture, one would have argued that the houses were constructed out of something else.
He kept walking and looking at the houses that flaggerbasted him though his facial expression did not show suprise except one fixed calm look. Right before him was a stone on the floor just like any other stone.
He looked for shelter but of course, he could not use where belonged to someone else. With several hours of searching, dray would finally find an abandoned building. A building made of wood and stone. Whoever made this building sure had good ideas because the foundations of the house were of solid stone and the house itself was made of wood. It was a rare house amongst those that dray had seen on his way but he was lucky that the house was abandoned with the insides being filled with dust teddys, cobwebs, broken items including pieces of wood and broken couches.
Notwithstanding, this was a place to say even though it was much distant from the other houses and people definetly did not visit this area too often. Apart from the house itself sending people away due to it's outer structure that made the house look like it was hunted, the compound was covered with rocky stones making it hard for most people to walk over it but with all of these, was content with it as he settled himself in the house. He probably did not know anyone so the thought of having someone visit was out of the question.
The rays of the morning sun peeped in through the window and shone on dray's face to notify him that it was morning.
Dray rubbed his eyes with his left hand as he yawned a little. He stood up from the couch and looked around. He had no idea what had happened the last night. He only remembered that he had gotten into the land of stone late and he found an abandoned house. After then, he did not remember anything more than he waking up this morning. He had probably been so tired that he had crashed into one of the many couches in the abandoned house that had none become his. Dray had no more time to waste. He did not like the surface for any reason. Being beneath the water was much more satisfying but still, he had a mission that needed to be completed or he could not return to the zora seas.
Bringing out a piece of folded paper, he unfolded it and began going over his plans.......
Reference:
On my own
Face claim:
. Kisame Hoshigaki_naruto shippuden
Last edited by Draygglez on Thu Feb 19, 2015 12:39 pm; edited 2 times in total

Guest

Guest





Can you fix the coding/random links?
___________________________________________________
Human





Rupees

: 339614

---

Posts

: 201


Join date

: 2015-02-17

Character Sheet


Rank

:

Advanced




EXP

:


(350/15000)




Statistics

:


Dint know what's up with the pictures. But approved and moved
___________________________________________________
Human





Rupees

: 339614

---

Posts

: 201


Join date

: 2015-02-17

Character Sheet


Rank

:

Advanced




EXP

:


(350/15000)




Statistics

:


This app is being archived due to this person being inactive for over 2 weeks as the zora king.
___________________________________________________
Vault
Human





Rupees

: 34005

---

Posts

: 246


Join date

: 2015-02-17


Age

: 21

---

Location

: California

Character Sheet


Rank

:

Amateur




EXP

:


(350/5000)




Statistics

:


---
Permissions in this forum:
You
cannot
reply to topics in this forum