Darkurr spent his life in the shadows, waiting, watching... After years of doing so, the shadows started to become a part of him. It shaped him. He has become darkness. His magic revolves around forming himself to be shaped with the darkness. Each form provides 4 basic skills, speed, movement (ease of use), attack, and defense. (Base is 3)
Speed (Max): 1 (-2 Tiers), 2 (-1 Tier), 3 (Basic), 4 (+1 Tier), 5 (+2 Tiers)
Movement (Ease): 1 (Penguin), 2 (Stiff neck), 3 (Normal), 4 (Yoga Master), 5 (Made of Rubber)
Attack: 1 (Unarmed), 2 (Fisticuffs), 3 (Normal), 4 (Armed and Dangerous), 5 (Weapon of Mass Destruction)
Defense: 1 (No Armor), 2 (Clothing), 3 (Light Armor), 4 (Armored Plates), 5 (WALKING TANK)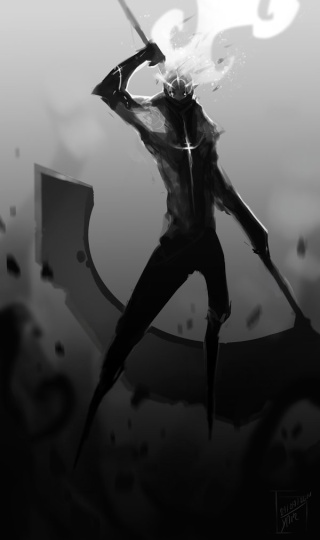 Name
: Reaper
Rank
: Amateur
Description
: Darkurr sacrifices his armor to create a massive scythe of destruction. He moves fast and carries his weapon with ease.
Guide
: Speed: 4 |  Attack: 3 |  Defense: 1 |  Ease: 4
Strengths:
- The fastest form Darkurr has
- He's able to lift heavy weapons with ease
Weaknesses:
- Has NO defense
- Powerless if he loses his scythe
- If he does not have the scythe, he cannot change forms
Duration:
3 Posts
Cooldown:
4 Posts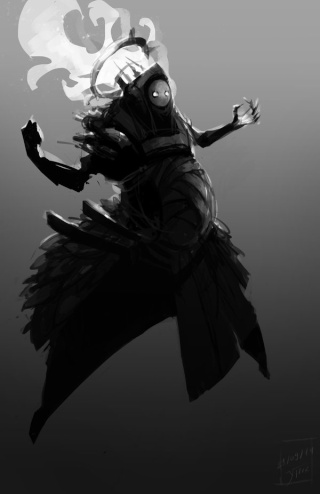 Name:
Barrel
Rank:
Amateur
Description
: Darkurr shapes the shadows into a thick boastful armor. He's able to move easily in this form to block attacks.
Guide
: Speed: 3 |  Attack: 1 |  Defense: 4 |  Ease: 3
Strengths:
- Great for defending
- Easy to use
Weaknesses:
- Provides no weapons at all
- It's just armor
- He becomes heavier
Duration:
3 Posts
Cooldown
: 4 Posts
___________________________________________________
[
The Shadow Knight
|
Magic Stuff
]
Sheikah





Rupees

: 77999

---

Posts

: 80


Join date

: 2015-02-19



___________________________________________________
Human





Rupees

: 339614

---

Posts

: 201


Join date

: 2015-02-17

Character Sheet


Rank

:

Advanced




EXP

:


(350/15000)




Statistics

:


Similar topics
---
Permissions in this forum:
You
cannot
reply to topics in this forum