Your Every Desire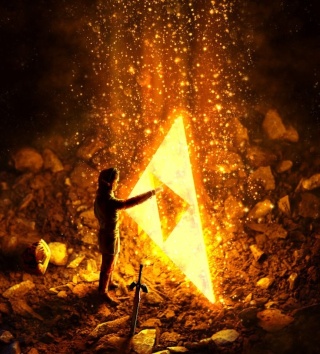 The Legend of Zelda: Shades of the Past
Home
|
Rules
|
Link Back
A medieval RP taking place in the world of
The Legend of Zelda.
We have a happy medium of social to combat, giving all types of RPer's a chance to enjoy this world.
Plenty of Character Roles up for grabs, as well as a vast world to explore. Many events and arcs to come, with unique prizes and a dungeon system.
In the end, who will you choose to fight for?
Will you choose honor or glory?
Code:

[center][size=18][font=Trebuchet MS][color=#FFE53D]Y[/color][color=#FFDC39]o[/color][color=#FFD435]u[/color][color=#FFCB32]r[/color] [color=#FFBA2B]E[/color][color=#FFB227]v[/color][color=#FFA923]e[/color][color=#FFA120]r[/color][color=#FF981C]y[/color] [color=#FF8715]D[/color][color=#FF7F11]e[/color][color=#FF760E]s[/color][color=#FF6E0A]i[/color][color=#FF6507]r[/color][color=#FF5D03]e[/color][/font][/size]
[img]http://i84.servimg.com/u/f84/19/14/97/77/022b4a12.jpg[/img]
[color=#1C8EFF]T[/color][color=#1F8AFF]h[/color][color=#2386FF]e[/color] [color=#2B7FFF]L[/color][color=#2F7BFF]e[/color][color=#3378FF]g[/color][color=#3774FF]e[/color][color=#3A70FF]n[/color][color=#3E6DFF]d[/color] [color=#4665FF]o[/color][color=#4A62FF]f[/color] [color=#525BFF]Z[/color][color=#5657FF]e[/color][color=#5953FF]l[/color][color=#5D50FF]d[/color][color=#614CFF]a[/color][color=#6548FF]:[/color] [color=#6D41FF]S[/color][color=#713DFF]h[/color][color=#753AFF]a[/color][color=#7836FF]d[/color][color=#7C32FF]e[/color][color=#802FFF]s[/color] [color=#8828FF]o[/color][color=#8C24FF]f[/color] [color=#941DFF]t[/color][color=#9719FF]h[/color][color=#9B15FF]e[/color] [color=#A30EFF]P[/color][color=#A70AFF]a[/color][color=#AB07FF]s[/color][color=#AF03FF]t[/color]
[url=http://lozsop.forumotion.com/]Home[/url] | [url=http://lozsop.forumotion.com/t4-rules-and-regulations]Rules[/url] | [url=http://lozsop.forumotion.com/f52-link-back]Link Back[/url]
A medieval RP taking place in the world of [i]The Legend of Zelda.[/i] We have a happy medium of social to combat, giving all types of RPer's a chance to enjoy this world.

Plenty of Character Roles up for grabs, as well as a vast world to explore. Many events and arcs to come, with unique prizes and a dungeon system.

[b]In the end, who will you choose to fight for?
Will you choose honor or glory?[/b]
[/center]
Admin




Rupees

: 42794

---

Posts

: 87


Join date

: 2015-02-11

Character Sheet


Rank

:

Legendary




EXP

:


(15000/15000)




Statistics

:


---
Permissions in this forum:
You
cannot
reply to topics in this forum