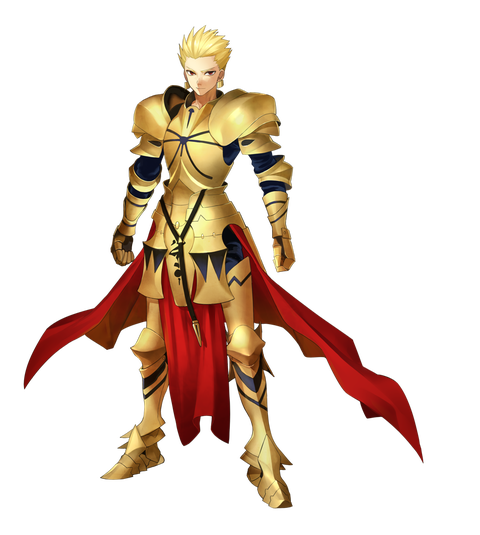 Name:
Leonidas
Alias:
Pyreblade Leo
Age:
25
Class:
Caster
Sexuality:
Straight
Race:
Human-Sage
Kingdom:
Hyrule
Special features:
He has red glowing markings covering part of his upper body
Personality:
Leonidas is a very direct person and not one to beat around the bush, he prefers to get straight to things. Leonidas has sometimes been seen to be laid back while at other times showing fiery resolve. He has a sharp mind and is perceptive, quickly adapting to any situation. He is likewise reliable, but when his emotions got the better of him, he becomes rather impulsive and reckless in his action to the point of nearly being suicidal. He's extremely confident and prideful, confident he'l be able to call himself the strongest warrior of the realm in time. While very arrogant he figured he has the right to be so since he does have the skill to back it up. Despite these questionable traits he's also honourable, honest and fairly kind when he wishes to be. In fact he's very loyal once he commits to one's service and is very loyal towards the Hyrulian monarchy, the princess included. Leo has a strong sense of what is right and a firm believer in human potential. He also possess a strong sense of justice and is quick to act Jury, Judge and Executioner if given enough reason to do so. He has a bit of a superiority complex, feeling that he has to do better than most people to truly hope to make a difference in life as a whole. There's plenty of powerful warriors inhabiting the realm after all.
In battle he's very agressive, believing a great offense to be the ideal way to do battle. He's mainly seen using a a sword despite being a caster, using it as a medium for a variety of spells. Despite claiming to loath his position as a sage he's quick to announce just who he is before he does battle and uses the powers granted to him without restriction. He often seeks so quickly overwhelming his adversaries, coating his blade in flame and striking agressively while making sure to conjure even more fire with his free hand. He's actually considered a bit of a pyromaniac to his peers due to this, some opponents best described as "crisps" when he's done with them. As previously stated he's quick to get up close to his opponent, striking as hard and fast as possible. This aggressive style deals immense damage over shorter periods of time but he would even admit himself that he'd be in a tough spot if forced on the defensive.
Likes:
-Fighting: Since he made it his main profession he's hopelessly in love in the heat of battle, with the instincts and talent to boot. While he enjoys it he realizes that arms should only be raised for the right reasons.
-Legends: He's very interested in the ancient tales of heroes and the like. Leaving things such as honour and valour to rub off on him. In fact the many tales of the hero inspired him to go on many adventures himself.
-People: He generally likes people, enjoys socialising and appreciates having friends to confide in when he really needs it.
Dislikes:
-Insolence: When people speak out of terms and forget their place, going on about things they couldn't possibly understand yet goes on and on for the mere heck of it all.
-Ignorance: When people refuse to see reason out of either stupidity or protect whatever frail ego such a person would possess.
-Corruption: The thought of corruption such as the contant threat of the prince of darkness is nothing less than revolting to him and he brings down the hammer quickly on those who would succumb to it
Motivations:
-Heroics: Having heard many tales of ancient heroics he eventually grew attached to the idea of doing as the ancient geroes of old, hoping that people might honour him the same way as they honour the heroes of old.
-Serving The Royal Line: Having been taken in by Hyrule's former ruling couple and formerly being appointed a vassal of the Queen he has sworn service to the throne and now seeks to assist the Princess in all her endeavors.
Fears:
-Discrace: He fears the thought of being small and insignificant to the many, dearing what might happen should he bring disgrace upon his own name.
-Losing people: While a bit vain he despairs the thought of losing someone due to his own faults, trying to restrain himself if putting someone at risk.
Height:
5'9
Weight:
149lbs
Eye color:
Red
Hair color:
Golden
Appearance:
While not too noteworthy he's usually seen with one of two hairstyles. One swept back and one brushed down.
With Armor:
Without Armor:
History:
Leonidas was born somewhere inbetween Kakariko village and Goron city. The reason for this being that his parents once mediated between the states for trading matters. His parents was quite close to the Goron elders and was as such allowed to claim the plot of land to begin with. Unfortunately after having lived in so close to the mountaintop for so long took a toll on their health. Figuring they couldn't risk to raise a child in this enviroment they approached the Gorons for help. A Goron chieftain heard their pleas and agreed to help them as to settle the favour of his predecessor being an old friend of the couple. The Chieftain proposed that they'd take the boy to Hyrule Castle and find a place for him there. Of course preperations had to be made and it took them several months before they could send him on his way. In the meantime the settled on naming him after Leonidas; The forementioned proud Goron chieftain and close friend to them that had died before Leo was born, passing on his spirit in a way as he never bore a child of his own.
The young Leo was eventually brought to the Castle accompanied with an emissary as promised. The Goron managed to gain an audience with the royal family after settling official matters with the state and brought Leo into the throne room. After having told the lord of his situation the King seemed reluctant until the Queen had whispered something to him. The monarchs then offered him not only a home but a place in court as a vassal of the Queen. While some eyes were widened none objected to the decision. Leo took them up on their offer and was soon granted several tutors to train him in various noble ways to weigh up to his future responsibilities as a vassal. The queen sometimes even took the time to visit him sometimes, he never learned why though. When the queen came to visit though as rarely as it was she often took to telling him stories of an ancient hero whose soul had constantly being reborn throughout many cycles of battle. With the many stories driving him further he did more than well during his training.
With the queen suddenly passing away he joined the rest of the kingdom in mourning. The king left with little else to do had Leonidas assigned to be the Princess's Vassal as soon as he was able to finish his studies. Leo while still mourning for the queen kept at it and grew up to be a respectable warrior, now with magic to aid him; even growing quite skilled in the usage of such. He was often praised for his efforts as well as his exploits but still hadn't been officially been assigned under anyone's command just yet. In these more recent times the king eventually fell ill and passed away, leaving the young princess to govern. Soon after that the princess announced the coming of the darkness as well as that of the hero. Leonidas was among the few to believe her on both accounts and wishfully believed for a time that he himself could perhaps be the hero of legend, the way he had always been praised for his skills. While it was perhaps just wishful thinking he kept it close to his heart, hoping for his own heroic tale to unfold.
RP Sample:
"...But my lady, where did the darkness go? It didn't just go away did it?" After hearing the story of the last cycle the young Leonidas couldn't dismiss the fact that monstrosities still roamed the land despite the hero's efforts. The queen would rarely come and see him but would always tell him these stories when she did. This time she smiled a little as she went on. "Well no, but you see; darkness is just as much a part of this world as we are so we can't simply dismiss it as some would have it. The threat is that of evil, it simply prefers skulking around in the dark" The young boy wasn't entirely sure of what she was speaking off as he was but a child after all, surely darkness and evil were one and the same right? "Who knows? Perhaps we'l live to see a cycle of our own" Leo shivered a little at the thought but was likewise a bit excited to think that he might see such wondrous things as the stories had told of. Dragons circling cities in the skies, epic battles and the well known sword that banes all evil. He clenched his fist as he entertained the thought of living such events. "If it comes to that I swear i'l take up arms and fight for you my lady, i'l fight for everyone!" The boy's burning resolve was reflected through his vibrant red eyes and the queen just smiled like she often would and patted his head. "I'm sure you will child"
_________________________
He smirked a little as he remembered those days, when things seemed so much easier than they proved to actually be. He refrained from losing himself further into the past than he already did as he returned to his duties. They had been in need of a someone to investigate the dissappearences of several scouts who hadn't returned from duty to the west. As most wouldn't dare find out with all the talk of dark armies or what not Leo voluntered for the task and soon had soon found himself taking in the strong smell of fresh grass as he passed over the great plain. He had since long noticed the black fog sweeping past with the wind, black dust settling into the grass and the smell of burnt wood festered in his nose. He din't have to a genius to know what awaited him past this hill, he didn't dare hope it could be any better than he imagined it.
Then he could suddenly what the hill had previously kept hidden from his sight, perhaps in mercy considering just how bad it was. A smaller settlement, reduced to nothing but what could might as well have been the single largest heap of cole to find itself on a plain. The black dead land in contrast to the vibrant green that surrounded it. He moved in to get a closer look at what he was dealing with. He took a closer look on the wood and land that had seemingly been taken by a fire, but he knew better. This was not merely the work of fire, it was more like something had drained the colour, the life of everything in the area. This was a work of shadows, not of fire. With this sidden realization the dread around him suddenly intensified, ignorance had truly been a bliss of his in here. This overpowering presence, this stench made his very soul ache. Most of him wanted to leave this wretched place as soon as possible but he knew deep down that he couldn't leave this scar on the land. He snapped his fingers and a bright flame manfested with a "Fwoosh". He then clenched his fist around it and held it tight for a few minutes, chanting. "May this flame find you solace as it disperses the shadows...." He then suddenly opened his palm wide and what looked like nothing more than the embers of a dying campfire descended upon the ground. As it made contact the scarred land was suddenly engulfed in bright flames, leaving the surrounding are alone as the dread gave way for the flames. With the flames cleansing the lands he left the scarred land to heal, the flame would disperse as the dread gave way and all would be well. He hadn't managed to find the scouts but considering what was going on in the world these days there was only on explanation to all that dread and they would have shown no mercy to any scouts. On his way back across the plains he considered how he was supposed to report this without going into too much details. His mind was set on the coming darkness though and he let out a sigh as he did so. "We sure could use someone pulling that sword out by now...." Having said that he went on, for once not cursing his heritage since it managed to help him out today.
Reference:
I found this through an ad on Unknown Lands RP
Face claim:
Gilgamesh/Fate series

Guest

Guest





Alright, looking really good. Great job on this app dude.

APPROVED as the Fire Sage!
___________________________________________________
Vault
Human





Rupees

: 34005

---

Posts

: 246


Join date

: 2015-02-17


Age

: 21

---

Location

: California

Character Sheet


Rank

:

Amateur




EXP

:


(350/5000)




Statistics

:


This app is being archived due to this person being inactive for over 2 weeks as a sage.
___________________________________________________
Vault
Human





Rupees

: 34005

---

Posts

: 246


Join date

: 2015-02-17


Age

: 21

---

Location

: California

Character Sheet


Rank

:

Amateur




EXP

:


(350/5000)




Statistics

:


---
Permissions in this forum:
You
cannot
reply to topics in this forum