Name:
Cassidy Eliodas
Alias:
King of Clowns, Jokerz
Age:
7 physically, originally 53
Class:
Caster
Sexuality:
Straight
Race:
Zora
Kingdom:
 Hyrule
Special features:
None.
Personality:
Cassidy has a very...interesting personality. Many would call him a sick, deprived, and insane bastard that everyone would want to die. But, at other times he can be a simple, harmless prankster that is loved by all. Unlike most people, he DOES have a choice when switching between these personalities and does not have any sort of split personality disorder. He just does it whenever he feels like it.
He often seems happy, but yet, anyone who can feel it could sense that he has some sort of sinister, unholy vibe emitting from him. Cassidy is the type of person who will do the most sick, depraved, and cruelest things just for giggles. He isn't capable of processing things such as love or friendship, often just using people to go ahead with his own goals, which include destroying the entire planet. He doesn't care if he dies when the planet gets destroyed. To him, it'd be the final punchline!
Cassidy has always had a fascination with clowns, which is why most of his spells and disguise are modeled after them. As a kid, they brought him comfort when he was feeling lonely, and as an adult, helped him in his darkest hour.
When he's on more of his sadistic streaks, he can be quite a rather unpleasant person. No one is free from being killed by him, whether it be men, the elderly, the women, or children. Cassidy calls this being equal and fair.
Without a doubt, the thing that he hates the most are people who get in the way of his plans, and traitors. Especially traitors. If he ever finds out you're a traitor, he will torture you, flaying every single piece of your skin off, leaving you nothing but a heap of meat for the whole world to see.
Likes:
Sweets, Reading, Killing, Torture
Dislikes:
Heroes, being stuck in a child's body, the witch that made him this way.
Motivations:
Torture - Ever since he'd been tortured by the bandits, it caused his mind to snap, turning him into Jokerz.
* However, it wasn't just the torturing. The death of his parents and his village also played a role into him losing his insanity.
Fears:
Not Destroying the Planet - He's trying to avoid death before this happens.
Insects - Although he had gotten over this fear and hatred once he was an adult, turning back into a kid brought this aspect of him back into play. He is fearful of them, so much to the point where he would eradicated them all if he could.
Height:
4"7
Weight:
67 pounds
Eye color:
Blue
Hair color:
Green
Appearance:
Due to a horrible accident that befell him earlier in his life, Cassidy looks like a clown. At one point in time, his hair was a beautiful blue, but has now been turned into a red that many remark looks like fire. His face, usually blue as well has been turned into white, the same white you would see from snow. His lips also match the color of his hair, and to top it all off, he's stuck in the body of an eight year old.
He has many mannerisms that make you see he's an extrovert, always smiling all the time, speaking to people in a confident and natural way. Cassidy also has incredible posture.
He loves wearing suits, or his jester outfit. His jester outfit is a red and black pattern, and is the usual thing jesters wear, while his suit is red with a black shirt underneath and a rainbow tie. While wearing this suit, he also wears black shoes.
History:
Cassidy had a pretty normal life under the sea. He had a mother, and a father, who weren't too nice or too strict. Life was pretty average to him, but he didn't mind that. After all, he was just a kid, and he still got the things that he wanted.
He practiced magic with his father, as Cassidy wanted to become a solider for the army, starting training once he was seven years old.
Of course, sometimes things got too tough on him, like a really hard day of training. So, whenever that happened, he would go above land and go to a carnival show and have some fun with the clowns.
By the time he was fifteen, he was catching on the the art of magic really quick, and was allowed to become a soldier. Immediately, he was called into action, along with a group of five soldiers tasked with defending the village from a small group of bandits. Unfortunately, things weren't that simple. The intelligence report had been wrong. Instead of a small group like they were expecting, they were facing an army of about one hundred soldiers. Cassidy's group was quickly slaughtered, and out of fear, he ran away so he wouldn't die, watching the bandits kill many Zora and Humans alike, including his parents.
But, the bad luck didn't seem to want to stop, as he was found and captured by one of the bandits and made a slave for eleven years, slowly honing his skills so he could make them feel the same pain his people felt. Dressing up as a clown, he took vengeance, wiping all of the bandits out and began traveling the world, year after year passing by. By that time, he had snapped, knowing nothing but destruction..and pranks!
His life changed once again, when he met a witch who changed him into a child because Cassidy stole something from her. Needless to say, he wasn't pleased, and killed her. But, unfortunately most of his power diminished, leaving him with the pain of training all over again.
RP Sample:
Cassidy frolicked through the meadows in his classic jester outfit. Today, he felt like he wouldn't be trying to massacre an entire village. He had SOME chill, after all. Maybe stealing a grade sheet or two would fulfill his needs, or tripping someone, preferably an old person. He had all the time in the world to think about this decision.. until, he destroyed it that is. Then, everyone would be dead...the final punchline!
"But how would I do it? Even in my prime I didn't have nearly enough power to do it..where's the magical ancient artifacts when ya need them?"
He sighed. Some days, he just wanted to give up his goal and return to the straight life, but that was never any fun. As a "villain", he could do whatever he want, with no one bossing him around, like those bandits. God, he enjoyed dismembering each one of them with his potent water spells. But most of them were gone because of that stupid wish!
Thinking of having all his power robbed quickly turned him into the more venomous, dangerous version of himself.
"I'll hunt down everyone that knows her...friends, family...HELL, I'M FEELING REAL FUNNY TODAY! EVEN ACQUAINTANCES!"
He began to go into one of the many laughing fits that occurred ever since his "evolution" all those years ago. The sounds of his laughter echoed throughout the forest, sending chills down the spine of anyone who was currently in the forest. Cassidy knew a village was nearby, but couldn't decide if he wanted to destroy it or extract some information. He reached into his pocket, searching for any coins..
"Fuck! Left my quarters at home. Oh well...on to the destruction! Kekekeke!"
With a single wave of his hand, he summoned a giant wave of water that came crashing down upon the village. It didn't stand a chance. Tens of children, men, and women were all wiped out in an instant, a local catastrophe. But for Cassidy, it was Tuesday.
Reference:
Axel Rover
Face claim:
Tim Drake(Joker) - Batman Beyond
Last edited by Judge Cassidy on Sat Feb 21, 2015 9:49 pm; edited 2 times in total
Zora





Rupees

: -2253

---

Posts

: 30


Join date

: 2015-02-18



Do you think you can resize the picture or use another one? Its impossible to see anything
___________________________________________________
Human





Rupees

: 339614

---

Posts

: 201


Join date

: 2015-02-17

Character Sheet


Rank

:

Advanced




EXP

:


(350/15000)




Statistics

: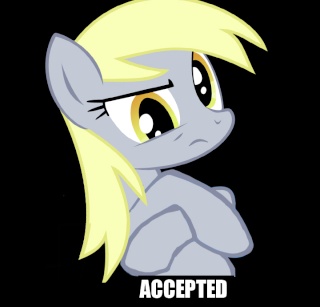 ___________________________________________________
Human





Rupees

: 339614

---

Posts

: 201


Join date

: 2015-02-17

Character Sheet


Rank

:

Advanced




EXP

:


(350/15000)




Statistics

:


I am archiving this character because he is dead. He can be revived if you pay for resurrection in the shop though.
___________________________________________________
Vault
Human





Rupees

: 34005

---

Posts

: 246


Join date

: 2015-02-17


Age

: 21

---

Location

: California

Character Sheet


Rank

:

Amateur




EXP

:


(350/5000)




Statistics

:


---
Permissions in this forum:
You
cannot
reply to topics in this forum