Name:
Ztaroque
Alias:
- Ztar (Nickname)
- Rozenart Feytholen (Hylian Alias)
Age:
17
Class:
Caster
Sexuality:
Pansexual
Race:
Twili
Kingdom:
Twilight Realm
Special features:
Unusual crest shaped like heart on forehead (hidden by hair).
Personality:
Malicious and acidic; spiteful, mean, and crass. Such words are not beyond describing the typical Twili. Nor is Ztaroque safe from these stereotypes, as they have been proven to be true. Ztaroque had always been rambunctious in youth, even more so with the abrupt separation from their parents. Ztaroque became savage, attacking whatsoever approached. Ravenously clawing and devouring what he could.
With the events in the findings of a lost personal library within an ancient catacomb. Ztar's outlook on life only furthered with grievance and desire to watch the world disappear. But the twili came to understand that such could not be achieved with the mindless hunting methods he's employed in his daily life to survive as he had. He would require something much, much more cunning. A
silver tongue
to deceive others into working for him on their own accordance.
As Rozenart, her personality twisted into a manipulative and cunning form--feigning absolute kindness and gentleness. Concern for all life, and love for the goddesses -- the highest form of hypocrisy in this world. She will use whatever he can to have someone do what she wants in the gentlest of ways, or in some cases with a bit of exertion. She expresses love outwards towards children and the elderly along with an appreciation for this worlds nature. While secretly wanting it all to end.
There may be times where his
hatred
overwhelms him, and his passive-aggressions become more direct.
Two quirks of his are: He is actually very easily frustrated or embarrassed. And very gluttonous at the dinner table, eating with the appetite of a boar. If one manages to get
under his skin
, he will actually share his food with them.
Likes:
- Watching people fight: particularly when he sets them up to do so.
- Eating: food is the quickest way to his heart.
- Receiving compliments on his appearance: he's actually very vain.
- Pats on the head: they remind him of his father.
- The dark: as every Twili would.
Dislikes:
- When the plan goes awry: this means he has to put effort into making a new one. Bummer.
- Having flaws pointed out: striving for perfection means this shouldn't happen!
- Dirty things: he works so hard to stay clean.
- Children who still have their parents: it fills him with acidic envy.
- Stomach aches: no more food...
- Day time: still a bad concept for him.
Motivations:
Watch the world burn - there does not have to be a victor. Preferably; there wouldn't be any. The world stole everything from him, so he will steal everything it has left.
Pursuit of Knowledge - Always self aware, he wonders if there are ways to perfect himself even further.
Fears:
The truth about his natural form being discovered - he might have to dispose of the witness. They've seen too much.
Getting in deep with his lies - they must be woven carefully or this could also soil his plot.
Caring - he must not care for the lives he toys with, no matter what.
No matter what!
Height:
5'8"
Weight:
168lbs.
Eye color:
Light gray. (Blonde)
Hair color:
Red. (Blue)
Twili Form:
Hylian Form:
History:
History Condensed Here:

Born to a small sect of twili traversing the realms within caravans. Ztaroque grew in the wilderness of the realms land. Within his youth, he was taught to hunt and read. His father being a sort of archaeologist wanted his child to both survive in this world, and appreciate the rich discoveries it had to offer up.

Nothing of particular interests or worth notable mentioned occured for awhile, his life was pretty peaceful for the most part. But everything changed when the Fire Nation attacked. an expedition taking place in a mass desert went horribly awry. A large monster identified as a relative to Gohma appeared from beneath the sands and wiped out the entire caravan. Ztaroque passed out, managing to have survived solely because he was covered in the wreckage of their caravan.

Awakening frightened, with little recollection of what had only transpired, in the wreckage all that remained were stone planks of a broken carriage and several scattered books.  Torn and tattered, like his soul. To count his blessings and avert another crisis, he leaves the desert area, migrating towards the mountains.

.............

Ztaroque made his living with the hunting techniques learned in his youth. This period lasted for several years, as stated beforehand, a lack of contact with people drove him to revert to more savage instincts for a while.

One fateful night while on the prowl, Ztaroque found a strange pothole that lead to an underground library. The sight of books... How long has it been? If only for a brief moment, his savagery subsided. How long has it been since he's seen one of these?
Twas so, so long ago... Those lessons, his fathers teachings, all things once lost now returned to the hosts body.

Ztaroque spent the next few days reading nonstop, without stopping to eat or sleep. Tiny "how to" manuals, historical documents & entries, scientific theories. Knowledge of this and another world--something about a forbidden realm. Foreboding theories on the future, tales of ancient magic and weapons...

The origin - The end.

A tome of promised demise recorded as a historical fact - a doctrine that changed Ztaroque's outlook on life. Whatever it was that had been recorded--brought about a change. A strange desire. Whereas his goal was formerly self preservation, to live a simple existence... A burden placed itself on his shoulder. 'This world is wrong.' and he became aware of things on a much grander scale. Since he's learned of that his objective changed to hastening the end of the world to rectify it.

To ascertain this objective, what is needed is knowledge. To ascertain knowledge, one must study further. Making use of what he learned of the arts and routing maps; he was able to locate an ancient artifact that would help him achieve this goal. The Decir Pearl that allows one to 'Deceive Perception'. With some documents on engineering and smithery, mounting the pearl onto a gauntlet for quick use.

...

Utilizing the pearls magic to form a Hylian female he named Rozenart Feytholen; the first steps of his plan will come to fruition. Soon. After he could manage to find a foothold or abode in the land where the light reigns supreme.
RP Sample:
The sun, what an annoying mass of gas!
'I can't stand it!'
were the thoughts of the dark accustomed child as a hand lifts to cover his--or rather, her fevered facial features with the shade of her arm. No matter how much time was spent here, she could never grow accustomed to it. How she wished there were a sort of lens just to keep those blasted rays of disgusting light of her sight. But alas, the accursed world of light did not prevay such niceties. Nay, such things were nonexistent. Muttering curses beneath her breath, she could only grin and bear it. After all, if anyone should know that
horrid
truth, who knows what would happen? She could be ostracized, perhaps even beheaded.
Oh if only she were allowed to use her parasol indoors, or if these darned glass adornments weren't so big, maybe less light would travel through them. Who's idea was it to make windows the size of doors for decoration anyway? Why would anyone want to see the outside? Nature stunk--she thought. Groaning as her hips swayed, her other hand remained latched upon a mops handle. That's right, she had to 'work' to keep refuge in this big, fancy manor. Why? A house wasn't enough, but there weren't enough rupees in the world to buy a big mansion like this.
Though in her youth she was never one to favor large homes -- tiny homes were simply out of style. This was a new life she had to look forward to! A new beginning!
"Criffins, it's almost time for tea!" she pressed her fingers to her lips as she absentmindedly exclaimed, not to herself, but to the mistresses loyal canine. Whom was her only
companion
(or something to talk to) in this lonely world.
'Loneliness--ah that exists ... A little less in this world.'
she ponders to herself as she finishes mopping, moving to place the object to it's resting place in a small closet. Eyes wandering to the white fur of the fluffy pooch laying upon a velvet cushion with golden decor. A tiny grin flashed upon her face.
"I'll buy you something special too..." she musters out in a hushed tone, without looking back a third time, Rozenart sets off to the Hylian market.
Reference:
Zelda (Forum Ad)
Face claim:
Kay / Pandora ( both from Eiyuu Senki)

Guest

Guest





Seems good to me. APPROVED!
___________________________________________________
Human





Rupees

: 339614

---

Posts

: 201


Join date

: 2015-02-17

Character Sheet


Rank

:

Advanced




EXP

:


(350/15000)




Statistics

:


Forgot I had a Approved Button, lemme throw it in right quick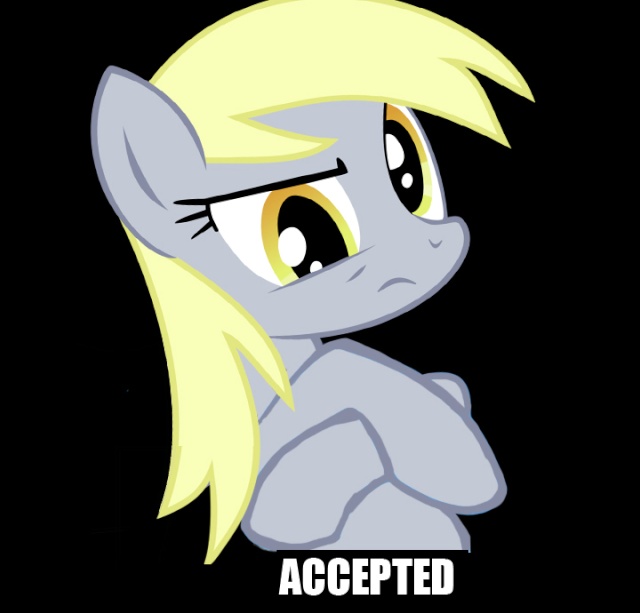 AND MOVED
___________________________________________________
Human





Rupees

: 339614

---

Posts

: 201


Join date

: 2015-02-17

Character Sheet


Rank

:

Advanced




EXP

:


(350/15000)




Statistics

:


(I am so scared of that face.)
...
Thank you~

Since I'm an admin I guess I'll class up myself now. (No need to go to the MOD panel.)

Guest

Guest





---
Permissions in this forum:
You
cannot
reply to topics in this forum